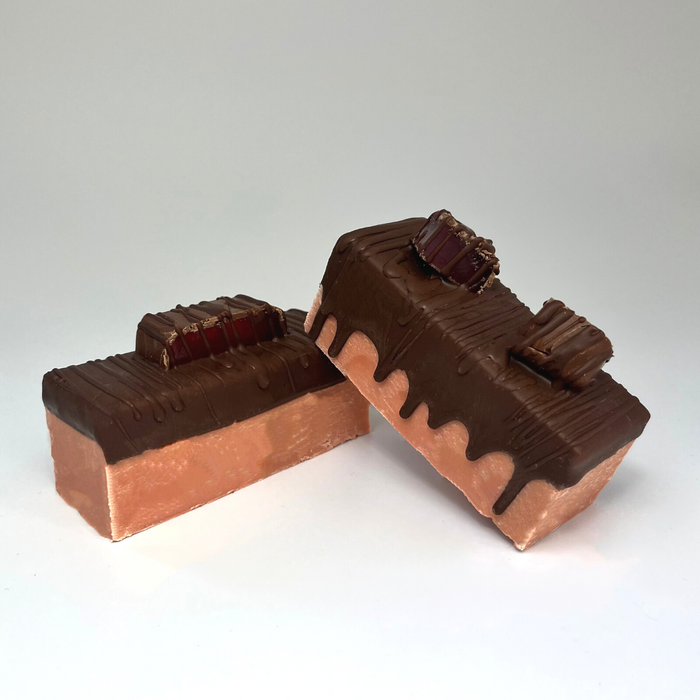 Turkish delight, very much a love or hate..... if you are a lover, try our Turkish delight fudge bar which encaptures that beautiful classic rose flavour. Topped with more-ish Turkish delight!
Ingredients will vary depending on what option you choose, but ALL will contain Milk, Sugar, Cream, Condensed milk , Soy as a minimum.
Further allergy info available on FAQ page.

All products may contain traces of nuts
All our products contain dairy
All products are suitable for Vegetarians - Except for our Rocky Road flavour
All products contain chocolate, which may contain traces of gluten (Ingredient: Whey powder)

Flavours which are NOT gluten free:
-Chocolate Oreo
-Jammie Dodger
-Ferrero Rocher
-Malteser
-Rocky Road
-Cookie Dough
-Lotus Biscoff
-Baileys, Nutella, Malteser