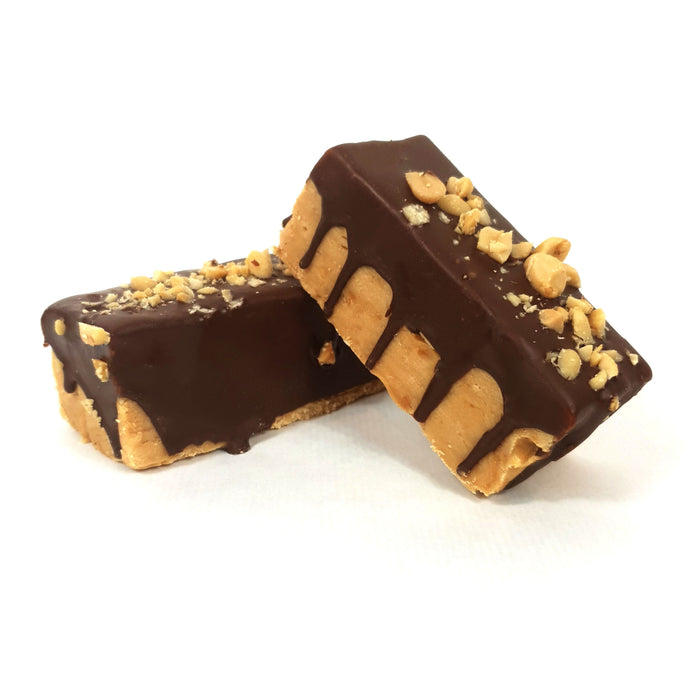 Everyone has a favourite. Smooth or crunchy? Well the good news is we managed to combine the two perfectly in this fudge! Our smooth creamy fudge is swirled with dollops of peanut butter adding a few little peanut crunches here and there, it will make you peaNUTTY!
Ingredients will vary depending on what option you choose, but ALL will contain Milk, Sugar, Cream, Condensed milk , Soy as a minimum.
Contains NUTS.
Further allergy info available on FAQ page.

All products may contain traces of nuts
All our products contain dairy
All products are suitable for Vegetarians - Except for our Rocky Road flavour
All products contain chocolate, which may contain traces of gluten (Ingredient: Whey powder)

Flavours which are NOT gluten free:
-Chocolate Oreo
-Jammie Dodger
-Ferrero Rocher
-Malteser
-Rocky Road
-Cookie Dough
-Lotus Biscoff
-Baileys, Nutella, Malteser