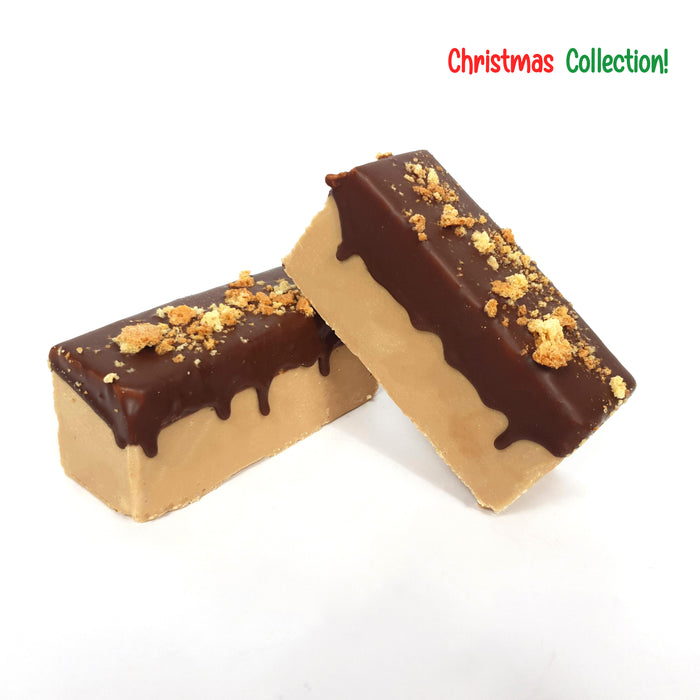 Amaretto is a flavour that works so magically in fudge! The delicious almond flavoured liqueur to taste dunked in dark chocolate with amaretto biscuits on top.
Ingredients will vary depending on what option you choose, but ALL will contain Milk, Sugar, Cream, Condensed milk , Soy as a minimum.
Contains NUTS. Does NOT contain alcohol.
Further allergy info available on FAQ page.

All products may contain traces of nuts
All our products contain dairy
All products are suitable for Vegetarians - Except for our Rocky Road flavour
All products contain chocolate, which may contain traces of gluten (Ingredient: Whey powder)

Flavours which are NOT gluten free:
-Chocolate Oreo
-Jammie Dodger
-Ferrero Rocher
-Malteser
-Rocky Road
-Cookie Dough
-Lotus Biscoff
-Baileys, Nutella, Malteser